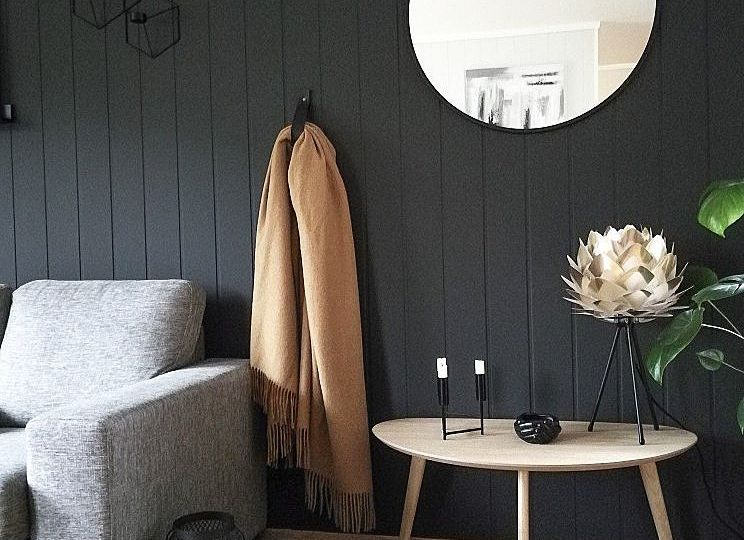 It's friday ? and time to get inspired by an amazing instagram interior account,
@mayaslillehjem
. The sweet woman behind it, is called Mai Kristin. Below, she shares her guidelines to her beautiful home so you also can capture her style ?
Have a look at the beautiful dark wall against the light grey sofa, light wooden coffetable and beautiful round mirrow ? and can you spot the gorgeous candle wall hangers ?
Here is another corner of her living room that she has done herself ? I love beautiful DIY and she shares how she made this black wall decor on her blog along with a recipe for her chunky crotchet blanket. Btw, doesn't the hanging plant fit great to the autumn leaf poster?
A lovely pic of the table from her grandma ? She really has a great way to mix modern and vintage in monochrome colours.
Here are her interior guidelines:
I am a big fan of the clean style and minimalism, mixed with a hint of something old. I am keeping it safe with black, grey and white and rather add a hint of colour with plaids, pillows or lights. I really like earthy colours and the use of nature's commodities. Since I have grown up on a farm I have a preference for old furniture and things. This I mix with sonething new. My most precious furniture is my kitchen table inherited from my grandma.
I am also very fond of doing things myself and I love to crotchet.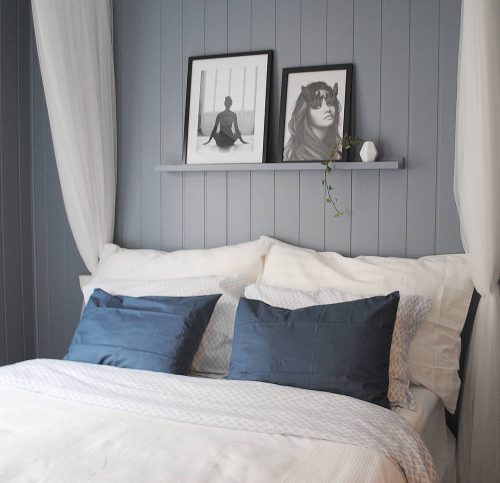 Here is an older pic from Mai Kristines home. The soft dusty blue wall goes well with the blue pillows and black and white decor details?
Here are some ideas of an easy way to capture her style.
Pov wall candle holder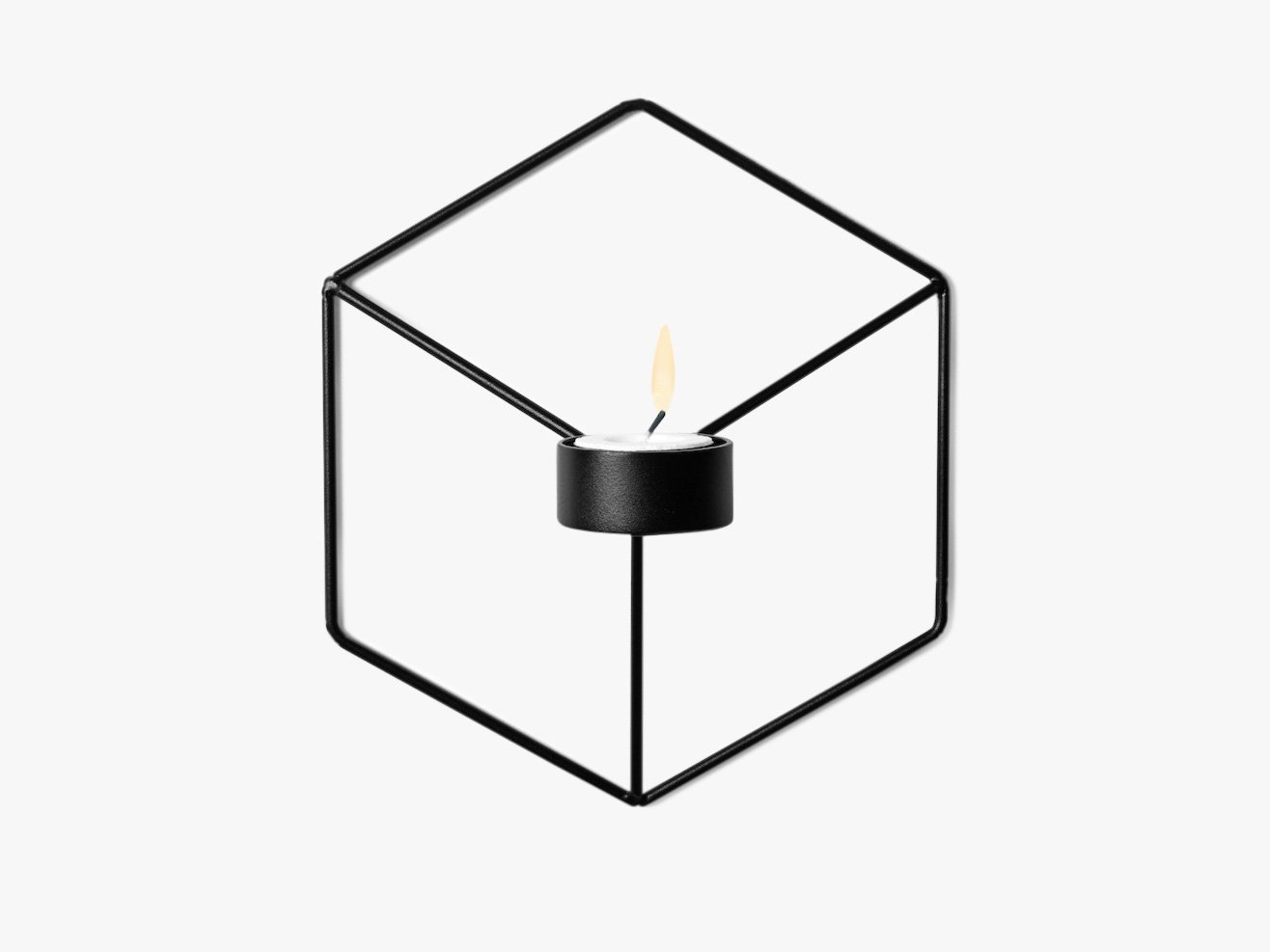 House doctor mirror
Coffee poster
Hanging lamp from the nud collection

Black shelves from bilka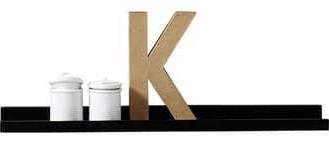 Wall pottery from vertiplants copenhagen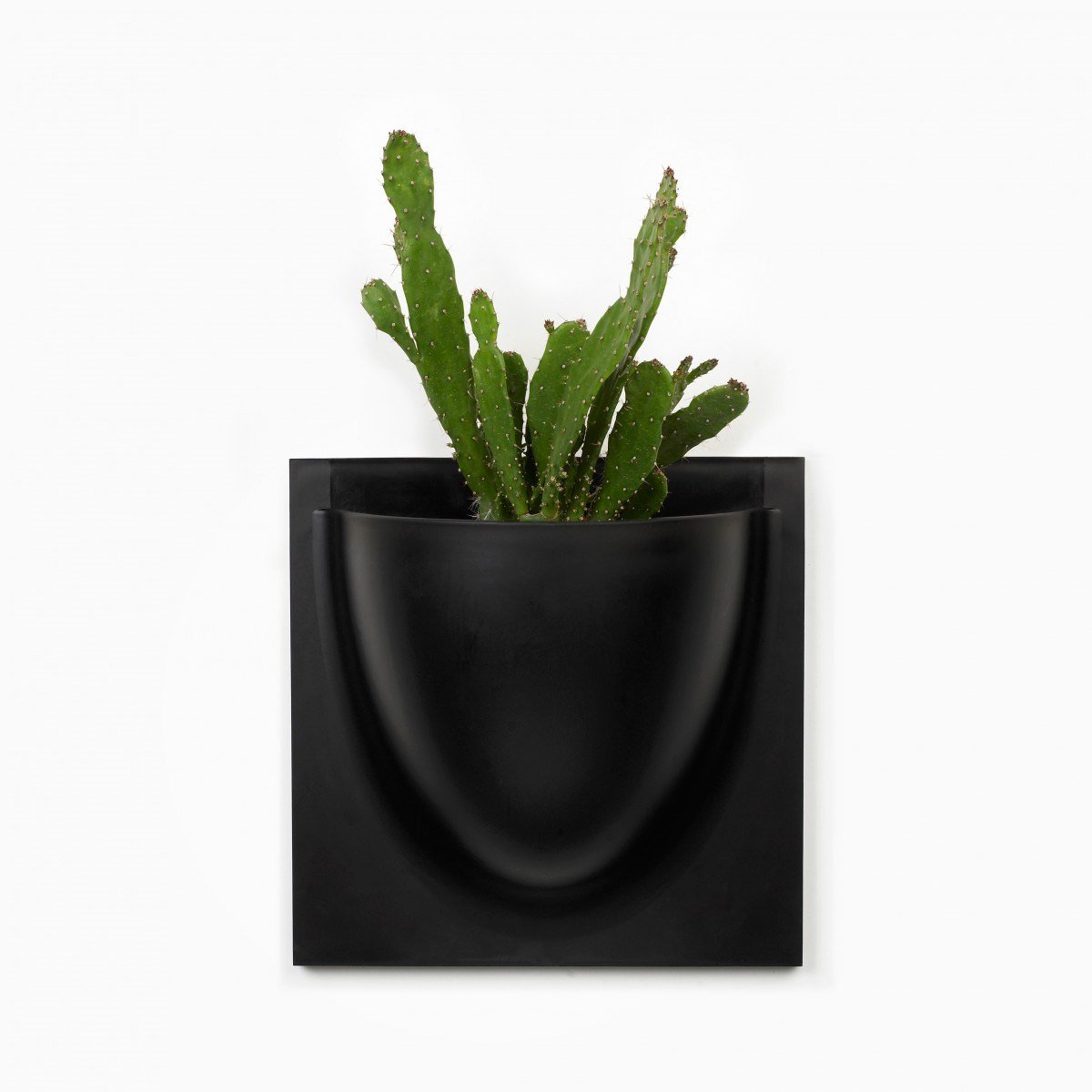 And some paint ?
For a chance to get featured on @mayaslillehjem 20k instagram account, hashtag your interior instagram pic with #mayaslillehjem. If you want the chance to be shared on her account on sundays use #mayasinterior ?