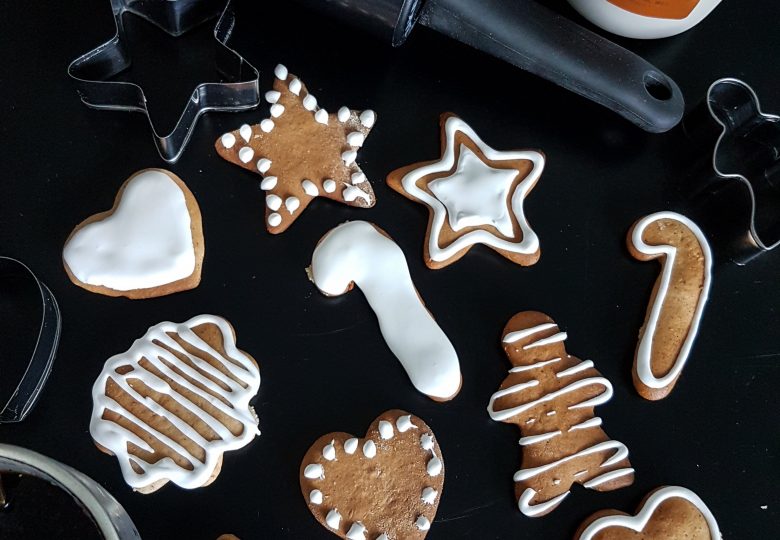 Want to bake delicious Christmas cookies ?? I have had a few questions on my gingerbread cookies on
Instagram
, so here is the recipe ?
Here is what you need for around 20 cookies ?
The dough:
75 g butter
0,25 dl light sirup
0,75 dl water
100 g light cane sugar
1 tsp cinnamon
1 tsp cardemom
1/2 tsp powdered ginger
1/2 tsp baking powder
250 g wheat flour / Spelt four
Frosting:
200 g flormelis
2 pasteurised eggwhites
Different shapes set, to make hearts, christmas trees etc.
That's how you do:
Melt the butter together with the sirup and water. Add the sugar and stir it together with the sirup, butter and water. Mix the cinnamon, cardemom, ginger, baking powder and flour and sieve it through a strainer into the butter blend. Knead the dough well until it is soft and flexible and put it in a freezer bag. Let the dough rest for a couple of days in the fridge. (Mine rested for only a day)
Warm the oven to 200 degrees celcius hot air. Roll out the dough with a little flour until it is about 2-3 mm thick. Punch out the shapes you want with your set, and place them on a baking sheet with baking paper. Bake the christmas cookies for about 8 minutes till they are golden and firm. Cool them off on a wire rack.
Frosting:
Whip a thick frosting out of powdered sugar and eggwhite. Put the frosting in a freezer bag and cut a little hole in it to decorate the cooled cookies.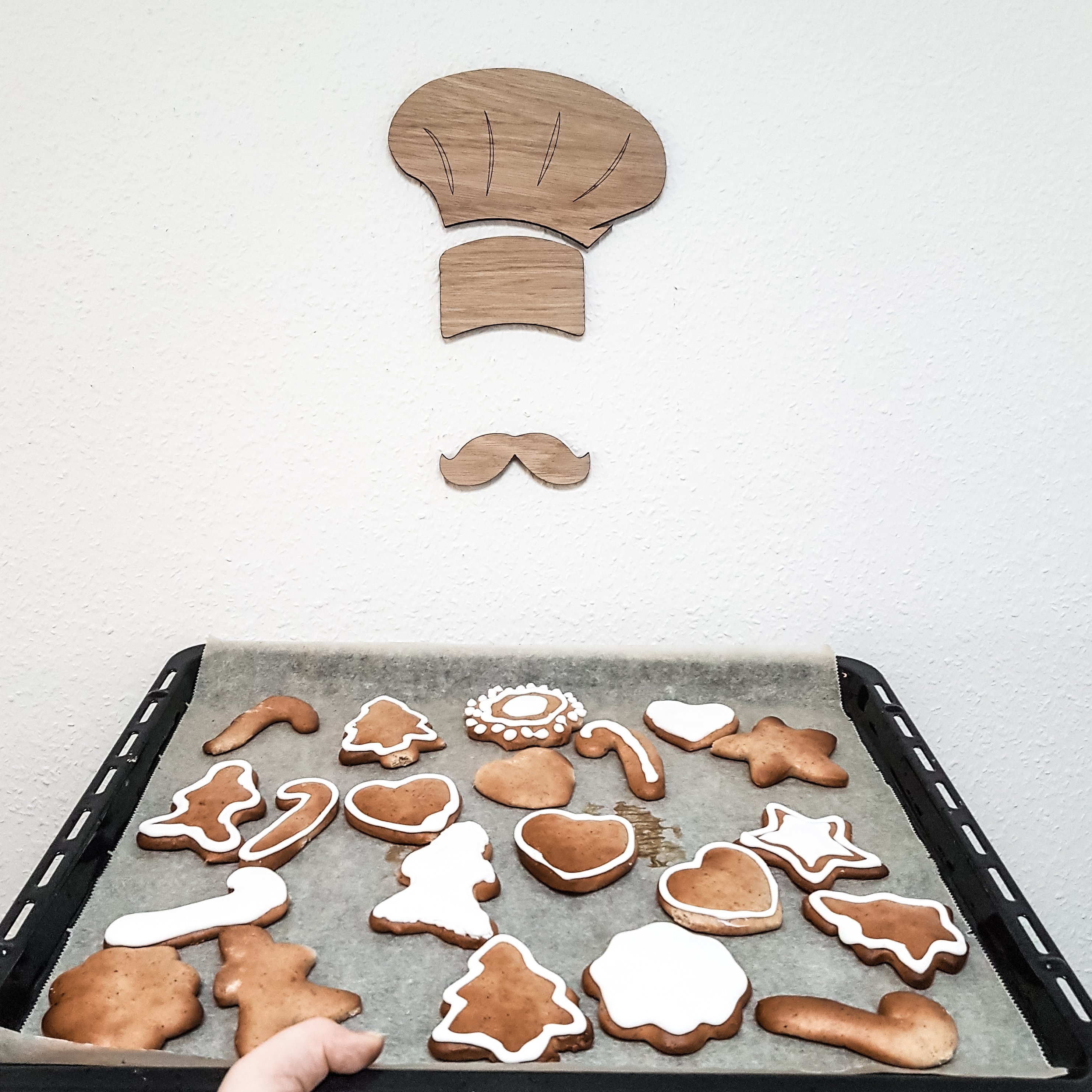 Enjoy your Cookies and Christmas Baking <3
Hugs & Kisses
X
Dorothea

Btw, you can get the Santa's key, stars and Le Chef here. And the scented candle here.