Webshoppen med det mest prisvenlige træningsudstyr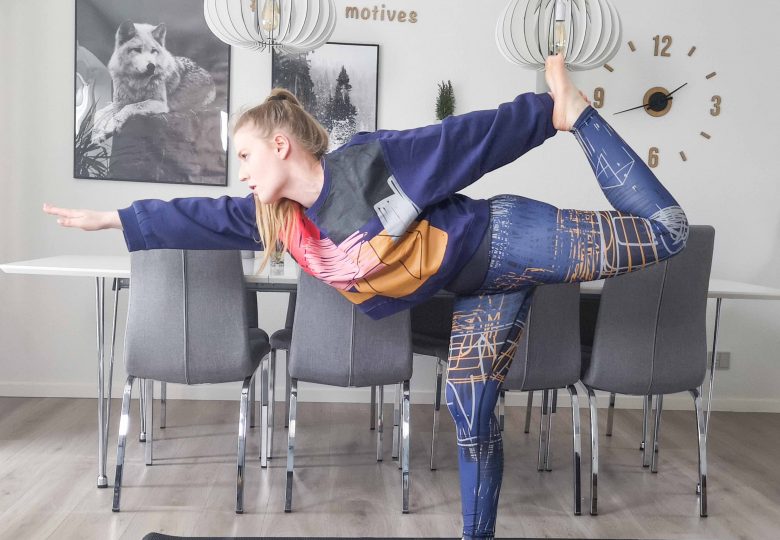 I recently found an amazing danish webshop. If you are into amazing prizes within quality training gear, training equipment, and dietary supplements, keep reading.
Apuls has the largest selection of all the above in Denmark! At the same time they also have a 100% price guarantee on all their products. I love getting my gear at the best price possible. Why pay too much? On top of that I can give you my discount code. Get the code in the end of this post.

I ordered a Yoga mat, a pilates ball, a hand squeeze ball and yoga blocks, for around 400 kr. From 399 kr they offer free delivery! So I was thrilled….
Within 24 hours I ordered, I got an email from their customer service. Unfortunately their yoga blocks in the brand I had chosen were sold out by their supplier. Instead they offered me to pick one of their many other yoga blocks. But hey, I was crazy about the ones I had ordered, and told them I was happy to wait for them to get back in stock…. And so I did. In the mean time all the other products, I had ordered, arrived quickly in my mail!
The yoga blocks from the brand adidas, arrived on the day they had estimated. No delay! I am excited, since they were really on sale! Didn't find any other place who had them for this price …. So I guess their price guarantee is accurate.
I wanted to try out having home training equipment to strengthen my back, and hopefully find more time to exercise more frequently. And I must say, it is easier to just take my training mat and pilates ball to practise yoga & pilates, then when I had to drag my ass to my local fitness center… I am a home type of person, and often experience how my couch almost eats me alive. I sink deeper into it every evening, especially when I need to leave my home. So all these excuses of it being hard to get dressed, drive to the center and freeze while doing so, disappear…
Since I got my training gear, I have been using it regularly. If I hadn't used any of it, I could have returned or exchanged it for another product for free. And I have 364 days to think about it, since their free return policy covers for 365 days! That is amazing.
On top of getting the best prizes, you can use my personal discount code step5 to get a 5% discount. Why pay too much?
Hugs & Kisses
X
Dorothea