For a while, I have been crushing on Simone´s home. She has built her own home together with her husband, while having small toddlers and a baby ? Below, she reveals her favourite parts of her home ?
Look at this beautiful comfy corner in her livingroom ? I love her stylish functionalistic shelf / cabinet wall created with different surfaces, colours and shapes. I would just love to sit in that rocking chair with her hand made DIY chunky knit throw and just enjoy the setting ?
When asked about her favourite place of the house, she chooses her kitchen-dining area. Just because it stands out of what everyone else has, and it creates a great atmosphere ?Look at all that space and the amazing contrast between the white walls and a black cabinet kitchen ? and the amazing wooden shelf ?.
The wooden shelf or bookcase as you might call it, belongs to one of her most prized possessions. This is just one of her beautiful DIY project ❤️ So I am sorry to say, you can't buy this one ?.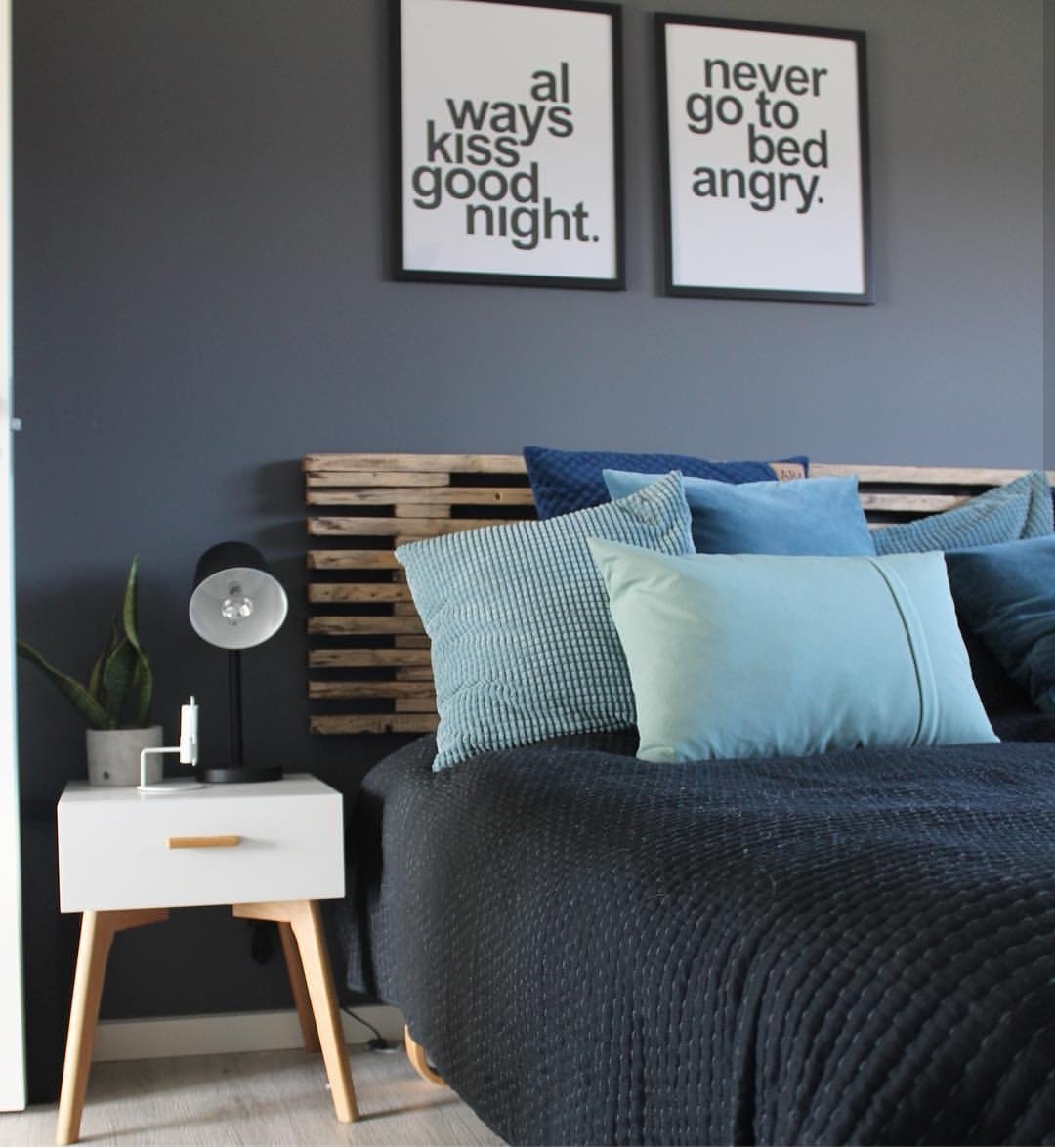 I love the combination of tone in tone styling combined with the wooden details ?Her beautiful head board counts among her favourites as well ? One of her many DIY projects ? She really has a talent ? I wish she would do some DIY inspirational videos ?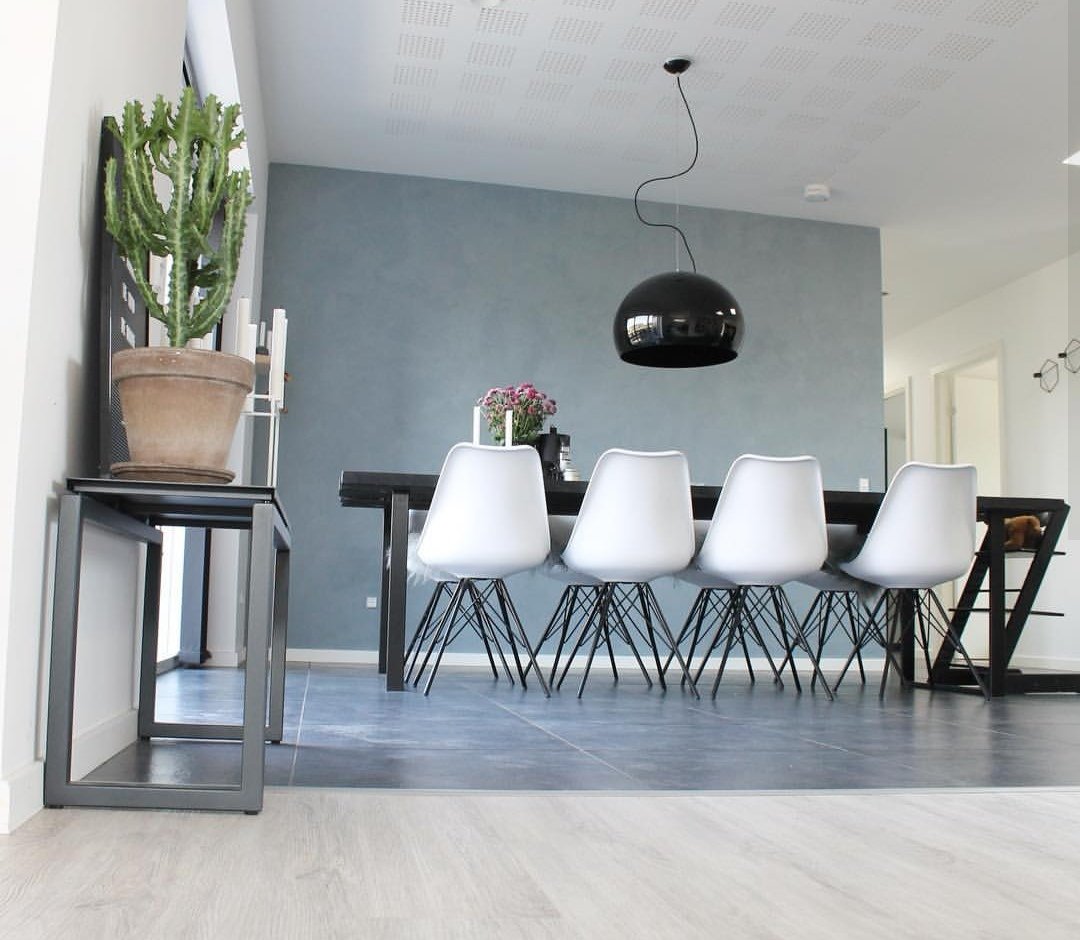 This beautiful "Himmel" blue coloured wall from www.fargs.dk is nordic and so trendy at the moment ? Along with the amazing black Kartell lamp and raw looking wooden dining table, it creates a gorgeous atmosphere ?.
Have you noticed I am crazy about her dining room? ? Well her home is for sale at the moment. They are planning to build a new home, once again. I can't wait to follow her journey ?.
Hugs & Kisses
Dorothea