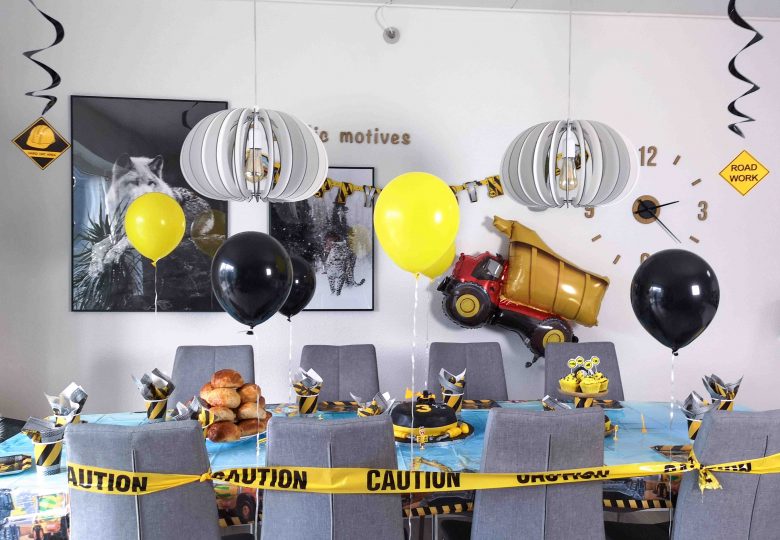 Gifted //Have you ever found yourself stressing over planning your kids Birthday party?
I know I have!! So I am so excited over finding Party in a Box 🎁 I met the lady behind this concept at an influencer meeting last year. She was wearing a glittery T-Shirt with this statement print:
" NO GLITTER NO PARTY".
She is the definition of sparkles ✨ with her amazing and positive mindset. She saw how her coworkers struggled finding the time to plan parties for their kids. She has solved the problem by creating themed party boxes in different prizeranges. If you haven't seen those themes yet 👉 click HERE 😍😍😍
When Minflu was looking for possible candidates to test these party boxes 📦 I was determined. This one had to be mine ❤️ And I got lucky …
For Jamie's 3rd birthday, I had several themes in mind. He loves Paw Patrol 🐾 and she has a theme even with Skywalkers from that beloved serie 👍 Another one was Star Wars, just because he loves rockets and outer space movies. The final one on my list was Byggepladsen (Danish for Construction site) … Everything that has an engine is interesting! He could say gravko ( danish for an excavator) before he could say mummy
When asked, she suggested the construction site and offered also that I could mix a box for him, with his favourite things 💪 So we mixed a box 📦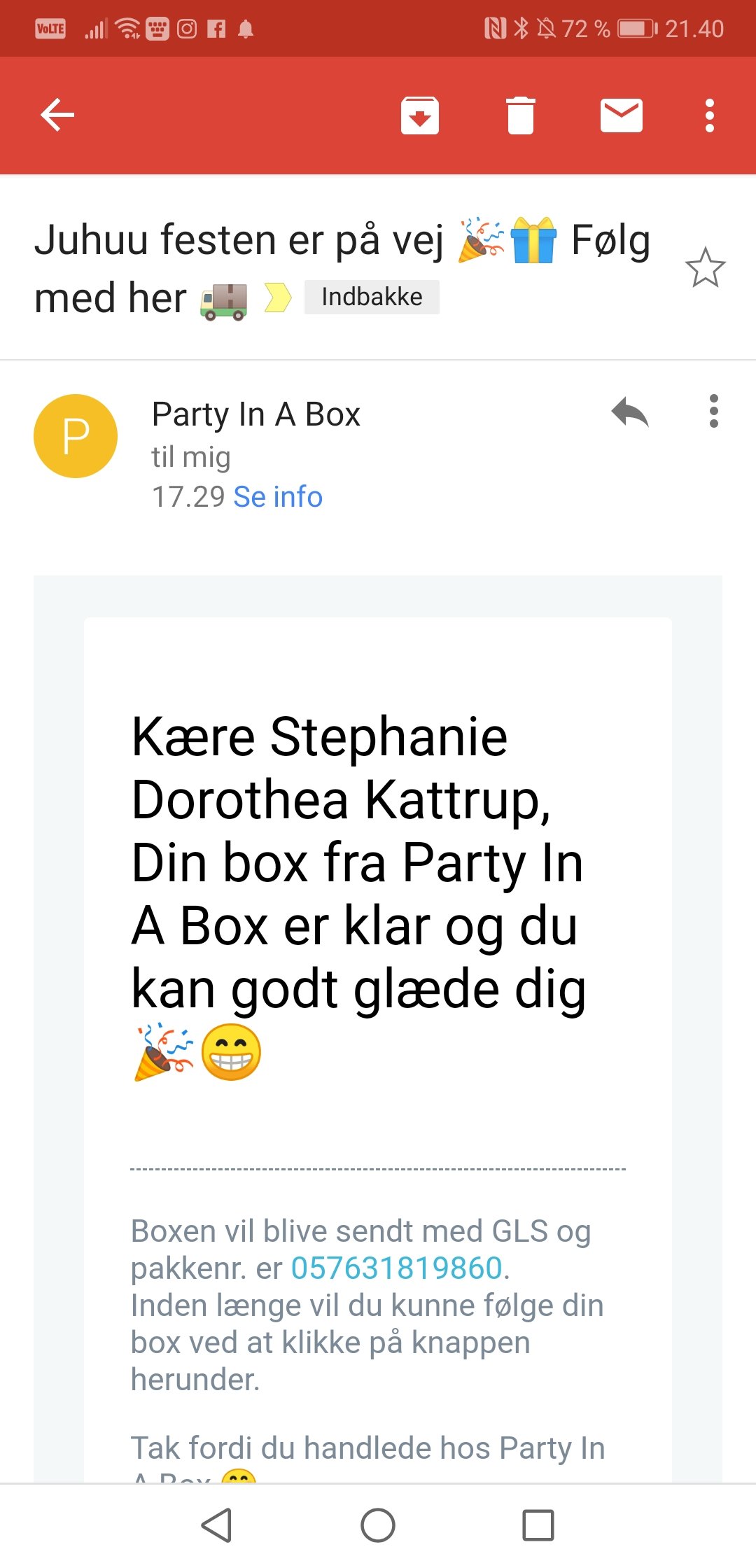 After ordering I recieved this email 📧 which made me smile 😀 even the headline brings me in a party mode. Btw I had my party box within 24 hours ❤️❤️ Wow aint that amazing? I didn't even have time to check the track and trace link before I had the box😆.
See some of the items from the box 🎁 in the video 🎥 A Tips & inspirational folder for decorating and party game ideas, a personal party letter, plates, napkins, cups, a Skywalker, balloons, candles, road sign decor, happy birthday banner, tablecloth, and more 👏🚧 All in all decor for 15 people.
The only thing we needed to do, was to order the box, buy a cake or buns, and beverages. For the balloons we bought helium, so they could float. I wasn't sure on how to use helium, so I asked Party in a box. Did you know, that she has a How to guide on tips and tricks with balloons and Helium? Read it HERE🎈
Helium balloons🎈was the best decision ever 💪 Every kid from 2 – 6 years old loved playing with them😀
And the balloons 🎈 could hold helium much longer than regular balloons. They are real quality. The latex balloons lasted for 24 hours floating, while the Skywalker is still going strong 💪 look at how much Jamie loves the skywalker below👇
I loved how all the decor went well together. So I took some closeups for you.
I changed my mind on buying cakes. Instead I baked cupcakes with Jamie. He had lots of fun mixing the ingredients👏
I was looking for themed cakes. The lady I asked to create the cake, was already booked 🤣 So, why not make one yourself? I had lots of extra time to do so, thanks to Party in a Box. So this is the first result of me playing with fondant 👉 Jamie had a blast as well, since he loves to play with play dough.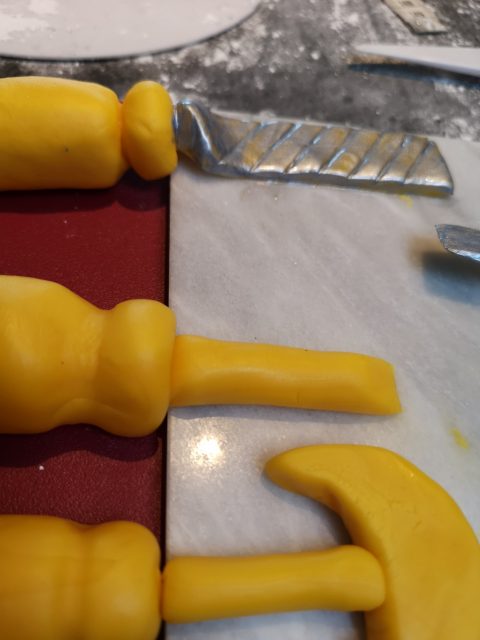 And home made buns ❤️ look how well it looks with the decorations 😍
Here are details from the tablecloth ☝️
After the party:
Cleaning up was easy. No dishes to do 💪
Jamie walks around with his skywalker balloon 🎈
Jamie plays with his road signs and his trucks
Amazing that some of the decor can be used as toys too 💪
Since I love saving time to have more tospend with my little family 👪 and I also like throwing parties – this was the best way to go. If I should give Party in a Box a vote with a maximum of 5 stars, she would get ⭐️⭐️⭐️⭐️⭐️ + ⭐️. So, if you haven't checked her out yet, and have read this far 👉 Click here ❤️
Pssst, she has the most amazing fairy tale and Princess themes as well 😍 unicorns, my little pony, Gurli gris – the list goes on. These 2 below are my favourite 😀 Oh my, if I had a girl 🤣😍
Do you have specific theme in mind, and can't find it on her page? Or do you want to mix a box across the themes? Just contact Party in a Box. She has created lots of unique party boxes as well 👉 and has shared lots of inspiring stories about it on Instagram.
Btw – if you are throwing a party for 12 people or more, you get 25% off your entire BOX !!!! Happy shopping 😉
Hugs & Kisses
X
Dorothea