Testing Bosch Unlimited Vacuum Cleaner: BBS1224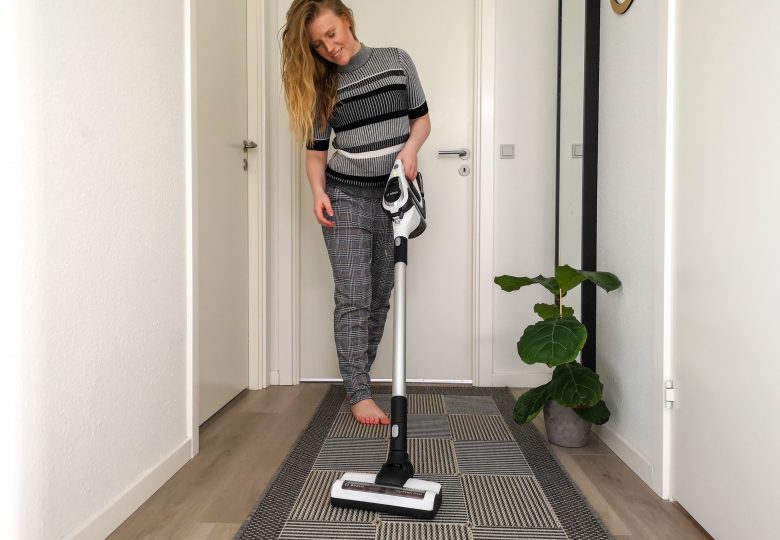 In collaboration with Bosch I have been testing the new Bosch unlimited vacuum cleaner
And I am blown away 👉 which really says, that I was in need of an upgrade. Here is my unfiltered opinion 👇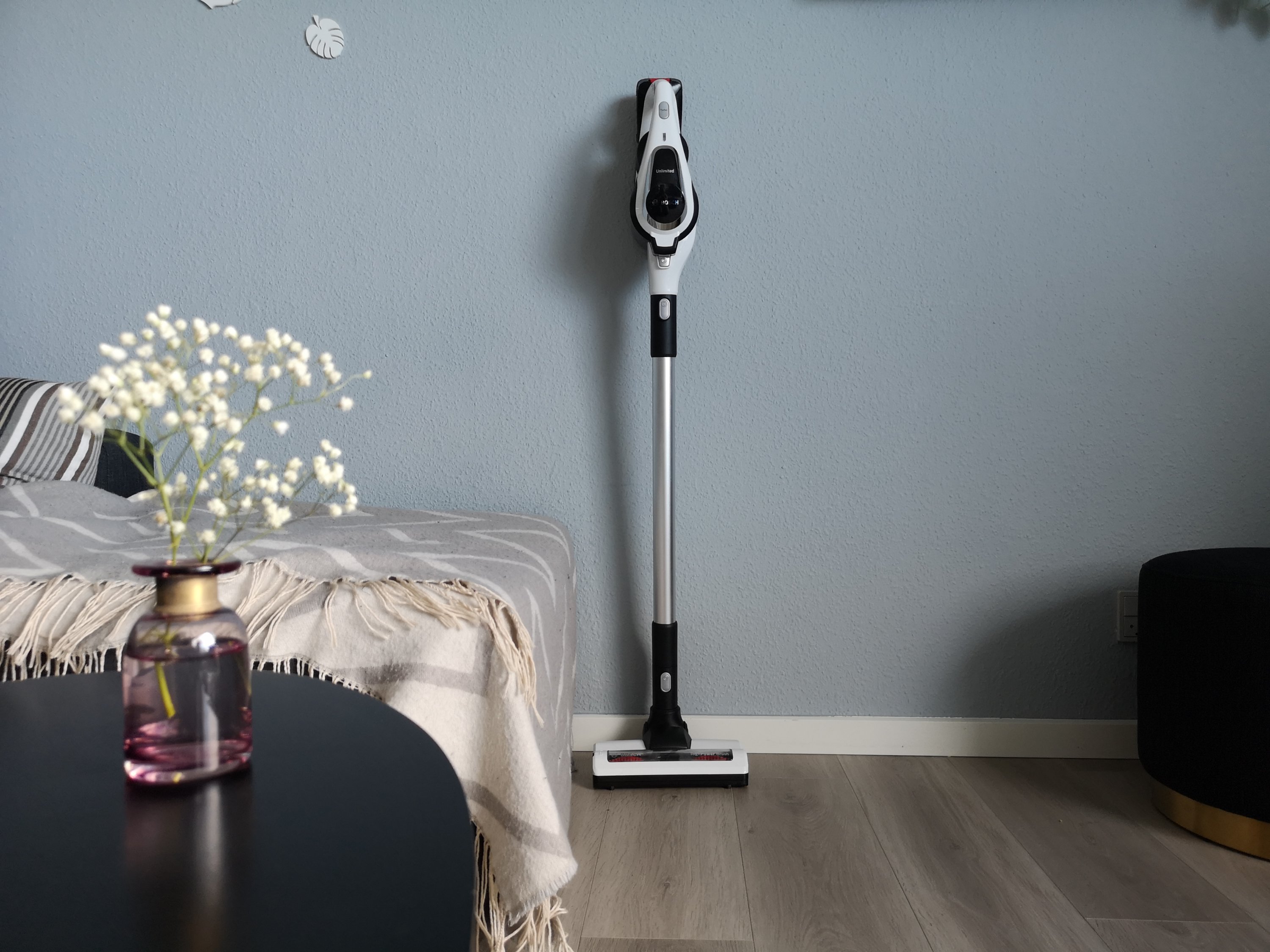 Best upgrade for me is, that this baby is cordless 👍 It comes with 2 rechargeable "Power for ALL" batteries and a power charger "18V Power for ALL" which works with all appliances from Bosch who run on batteries 🔋 So I think I have to hide my charged batteries from my lawn mowing husband 🤣 I know it only takes 45 minutes to charge, so as long as he doesn't get his hands on them, I will always have a fully charged battery to vacuum clean with. Just kidding 😝 It makes it so much easier that the batteries go for ALL. So if he takes my batteries, I can take his from the lawn mower or drilling machine 👍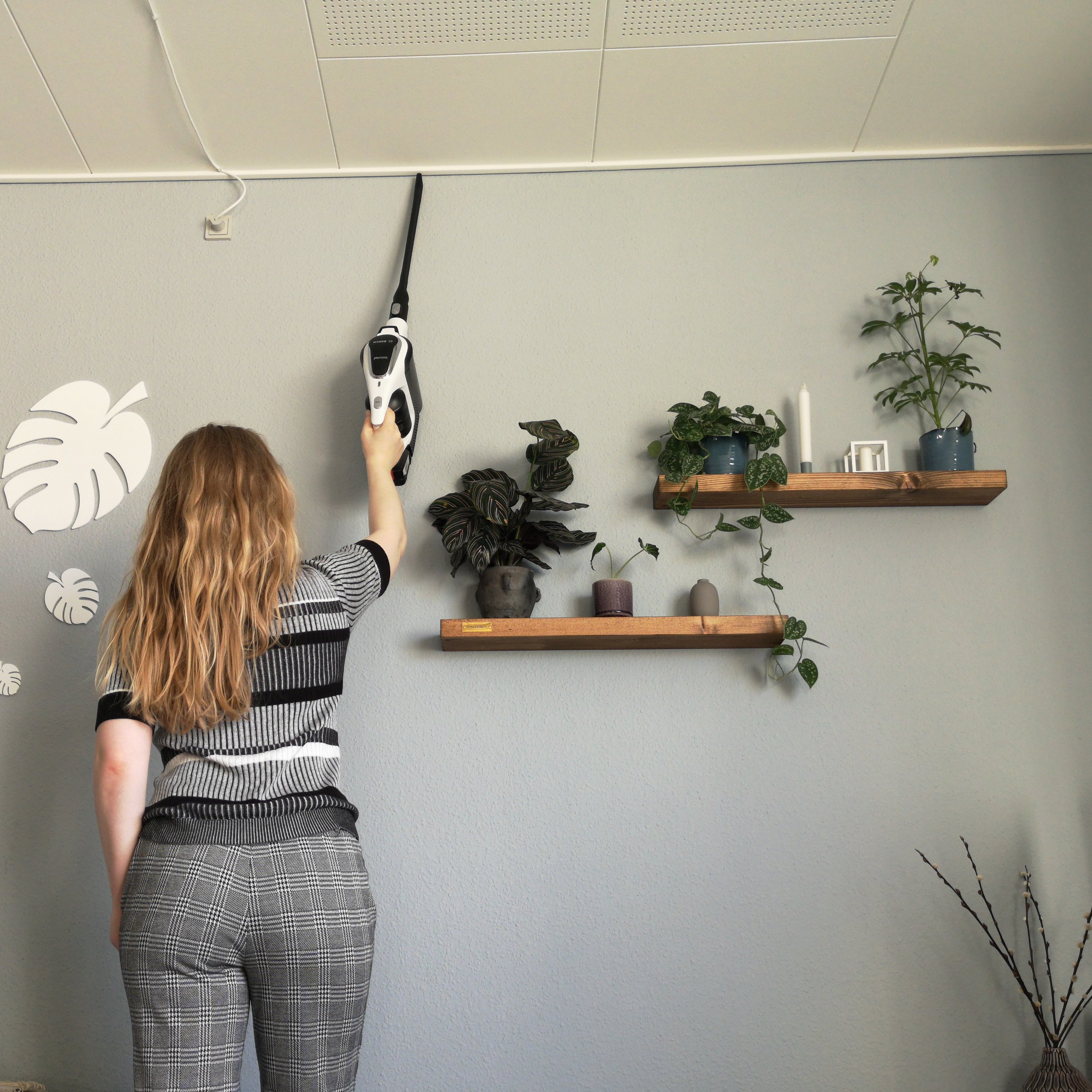 Another plus ➕ 👉 I am crazy about the accessories that come with this model 👏 especially the long flexible crevice nozzle, since it allows me to vaccum in tight spaces, such as under my couch or under my car seat 💺 Since it is made out of a flexible material, it doesn't scratch surfaces. Therefore I am also using it to remove dust and spiderwebs (I know yikes 👉 I hate spiders) from the ceiling and picture frames.
Other accessories are the 2in1 furniture brush & upholstery nozzle and an XXL upholstery nozzle. The last one is extra-wide for faster cleaning of upholstered furniture, like my sofa and chairs. The 2in1 furniture brush, I am using for the car, and our rounded armchair 💺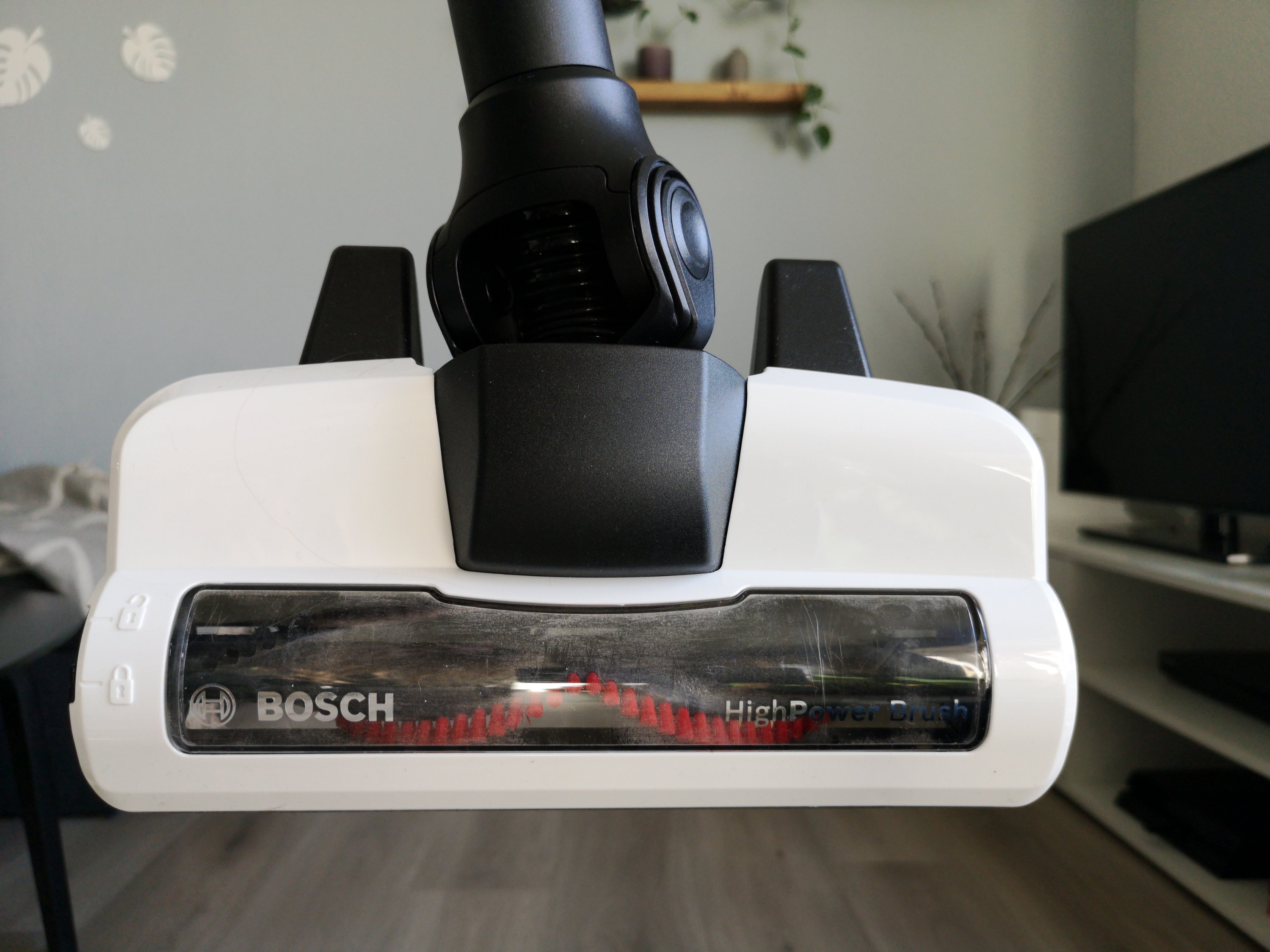 And of course this handstick vacuum cleaner comes with an AllFloor HighPower Brush 👉 The reason why I like this electrical nozzle, is because I can disassemble it, so I can easily take out and clean the nozzle brush roll. And it works well on my rug and laminated floors.
Yes you heard me 👉 you can disassemble the nozzle, just as you can easily disassemble the digital spin motor from the tray and filter. NO WATER is needed or recommended! They advice against using water and vacuuming up water💧so I didn't dare to try it.
A long time ago, when my granddad was still alive, he had a corded handstick vacuum cleaner from Bosch. This one is much easier to handle than his was. I can use it single handedly and with the other hand carry my toddler or drink some coffee ☕️.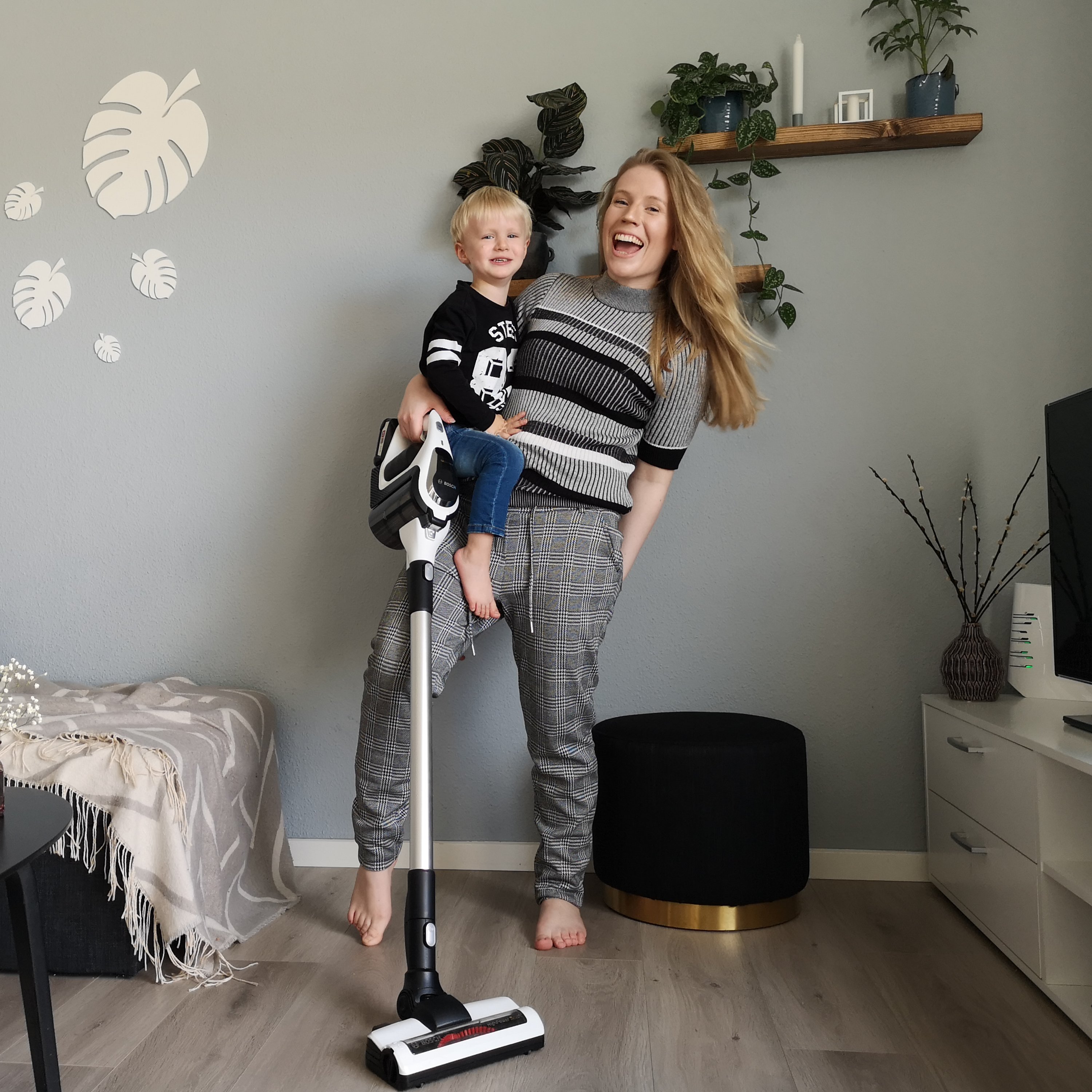 BTW the vacuum cleaner has a turbo button 🔘 Ohhh YES 👍 It really speeds up cleaning, but it is a little noisier ( Still not as loud as my previous vacuum cleaner 🤣 nothing can compare to that) So, when little Jamie is napping, I am just using the regular mode, which is more silent. This is the first vacuum cleaner, who didn't wake him up 👏 Thank You Bosch 🙏 Now I can clean my floor, ceiling and furniture, while he is asleep 🛏.
Ooohhh wow 😮 real TURBO
He loves this vacuum cleaner too ❤️
Little Jamie took this last picture of me, saying "Smiiiiile mahhh" meaning 👉 smile mum 📸